Q2 2019 – Test Solutions Guide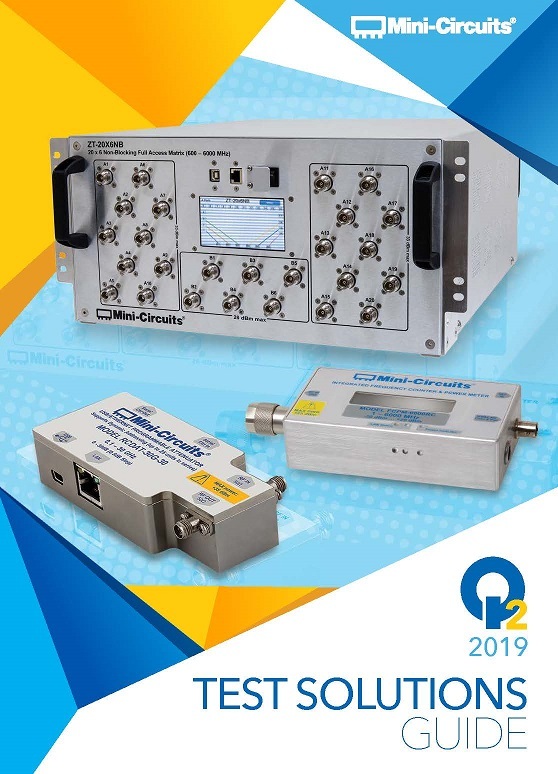 Our innovative line of solutions for test and measurement keeps growing to meet your needs. The Q2 2019 Test Solutions Guide features some of the latest additions to our lineup including signal routing and distribution systems, programmable attenuators, instrumentation amplifiers, and more!
WaveSpace Episode 2: UVNA-63 DIY Vector Network Analyzer Kit
In this episode of Mini-Circuits WaveSpace, Applications Engineer, Atharva Powale explains how the UVNA-63 DIY vector network analyzer kit helps bridge the gap between the engineering classroom and test and measurement in the real world.
MS 2019 Recap
Couldn't make it to IMS 2019 in Boston? Be sure to check out this guided virtual tour of the Mini-Circuits exhibit with President, Ted Heil.
New This Month
40 GHz Programmable Attenuator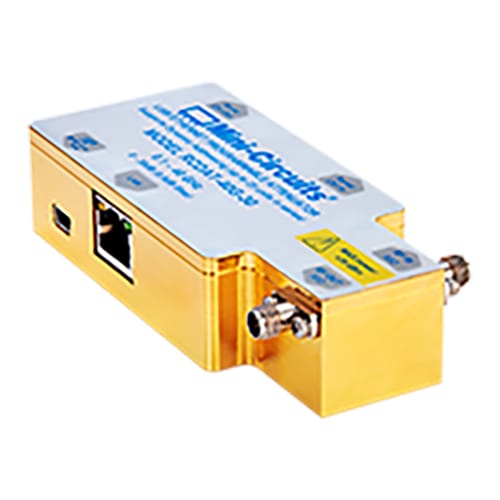 0.1 to 40 GHz
0 to 30 dB attenuation range
0.5 dB step size
Control up to 25 attenuators with a single interface via daisy-chain connection
Ultra-Wideband LNA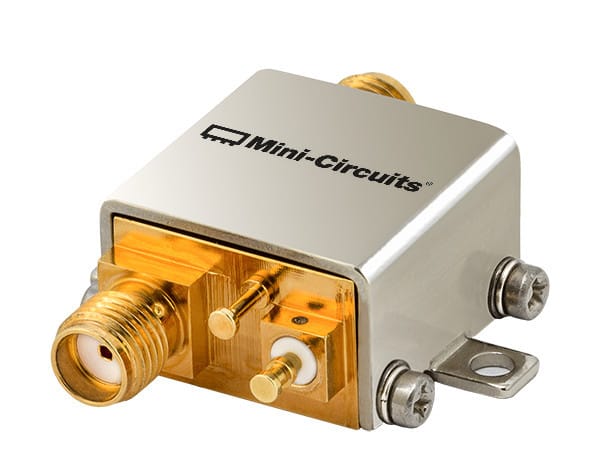 6 to 20 GHz
2.8 dB noise figure from 6 to 18 GHz
1.6 dB gain flatness
20 dB directivity
Internally voltage regulated and reverse voltage protected
Coaxial Reflectionless Filters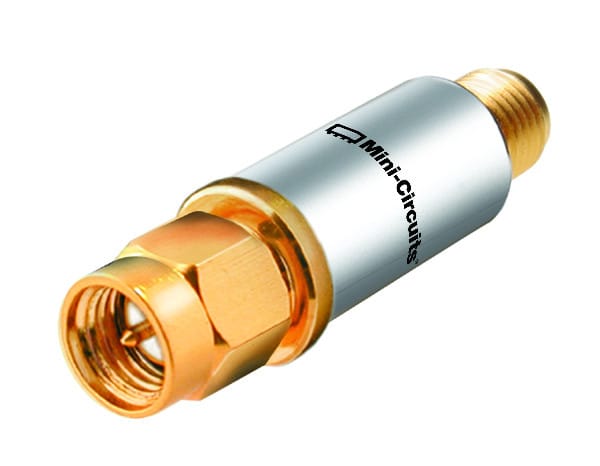 Mini-Circuits' popular reflectionless filters are now available in SMA coaxial housings to support your connectorized assembiles and test setups.
40 GHz Dual SP6T Switch Module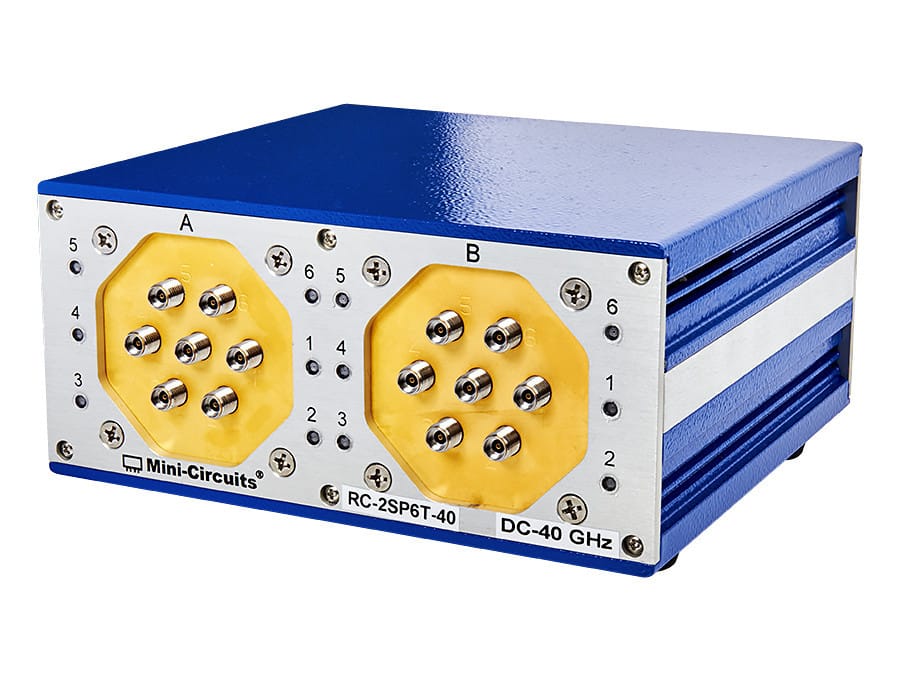 Ultra-wideband, DC to 40 GHz
5W power rating (cold switching)
USB and Ethernet control
GUI and full API included
Für weitere Informationen und Anfragen schreiben Sie uns per E-Mail oder nutzen unser Anfrageformular.